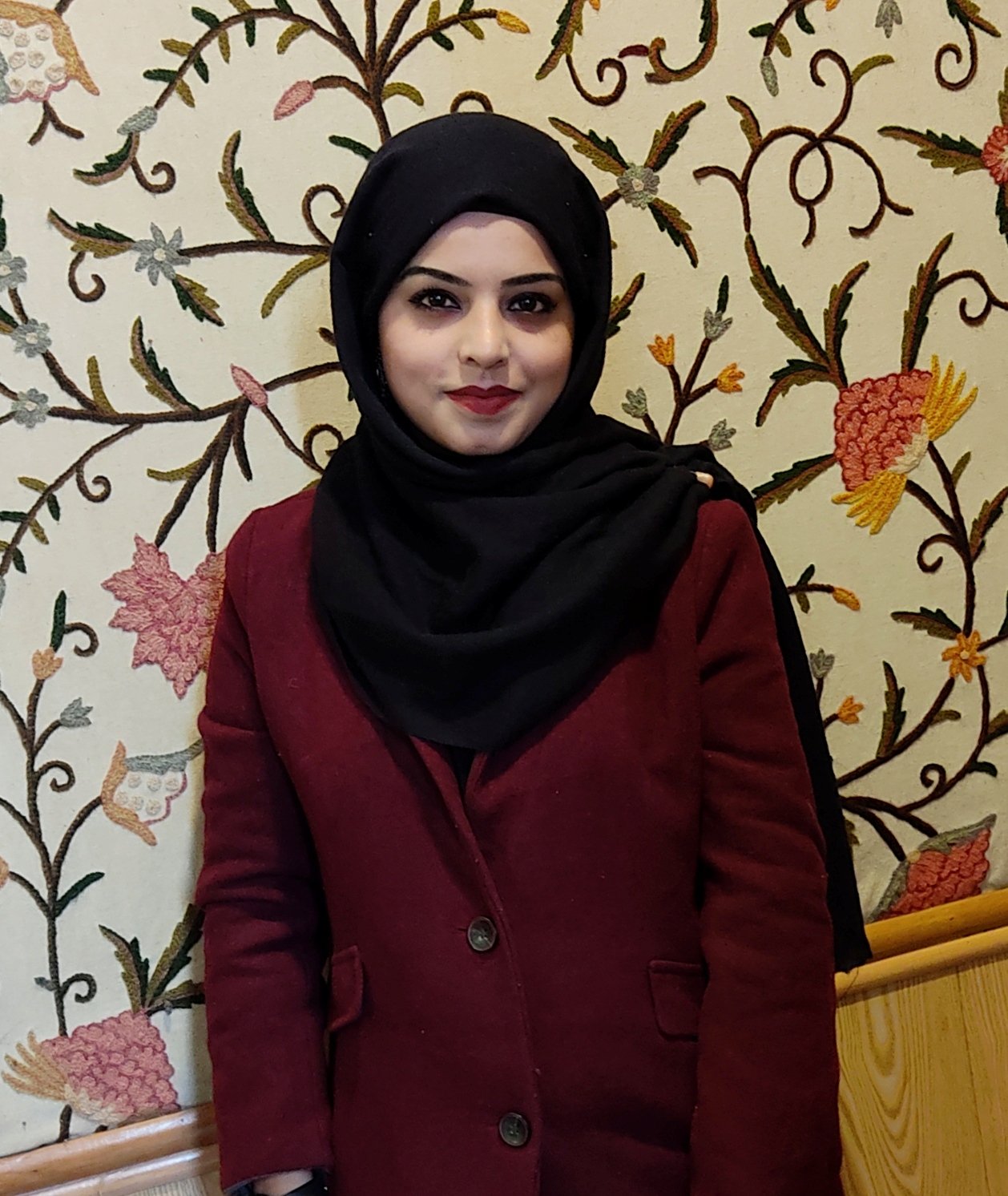 Contact Info
Urzeeba Bhat
Field Investigator and Researcher
Urzeeba Bhat Lives in Soura Srinagar, Kashmir. She has completed her Masters in
Social Work through IGNOU (Indira Gandhi National Open University) in the Year 2021. She has added technical knowledge and experience to her skill sets. As a trained field researcher and community mobilizer, she has the expertise to work with youth and women
groups for their empowerment and leadership in community settings. Urzeeba was awarded Gratitude Award for Peace building by Yakjah Network. Over a period of last three years, She have acquired added managerial and administrative learning skills to lead small teams. She was part of the Yakjah Reconciliation and Development Network project in partnership with the London School of Economics Gender, Justice and Security Hub in which she has mobilized
community women for forming craft groups for enhancing their skills and improving
businesses. Urzeeba has also participated in several events and training sessions like
'Peacebuilding training on Community Leadership and Mind Mapping by Yakjah
Reconciliation and Development Network, SheAuthorsPeace: Women's Writing Residency on Testimonies of Healing and Transformation, 2022and'E- Training on Counseling' by Drug De-Addiction Rehabilitation Centre Batamaloo, Srinagar. Urzeeba loves the outdoors, being with nature.